get the job done right, the First time
We focus on five major areas of elevator service:
Experience
Our top-level of personalized service is the reason some customers have remained with us for more than 40 years.
Our highly skilled mechanics have worked on every type of elevator, old and new, in large and small buildings. We diagnose elevator system problems accurately and we are experts at installing new elevator equipment as well as maintaining existing units.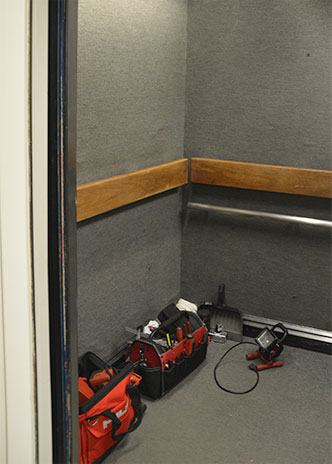 Skills
Many mechanics specialize in one of the major elevator work categories: installation, maintenance, modernization or repair work. Our mechanics are skilled in all four categories to provide seamless service.
We aim to raise your expectations of the elevator business and take your system to the next level, and provide the most safe and efficient service possible.
As an independent elevator company we service and install many different types of conveyances. When it comes to vertical transportation, we've seen it all. Our mechanics have worked on many different types and ages of elevators, escalators, dumb waiters, freight elevators and ADA compliant accessibility lifts.
Compliance
No other company will help you comply with California state laws for elevator systems as easily and responsively as we do.
All of the compliance documentation, including "preliminary notices" is sent to the responsible party on file with the state, the owner or property manager, not the elevator company. Please send any notices to us immediately to avoid any additional fines or penalties.
If you think good elevator mechanics are expensive, try hiring a cheap one Tim Conkling, Capitol Elevator Co. Owner